Beyond
research
With more than 43 years of successful operation, our company transformed itself from an employee to a shareholder structure comprising of Slovak investors and expanded its research activities to include engineering, design and technical activities.
Beyond
nuclear
VUJE's greatest assets and productive capital are our employees, their education, knowledge and experience. In addition to quality, it is the uniqueness of solutions and services and differentiation from others that represent our main strengths. Our experience in research and development guarantees an advantage over others.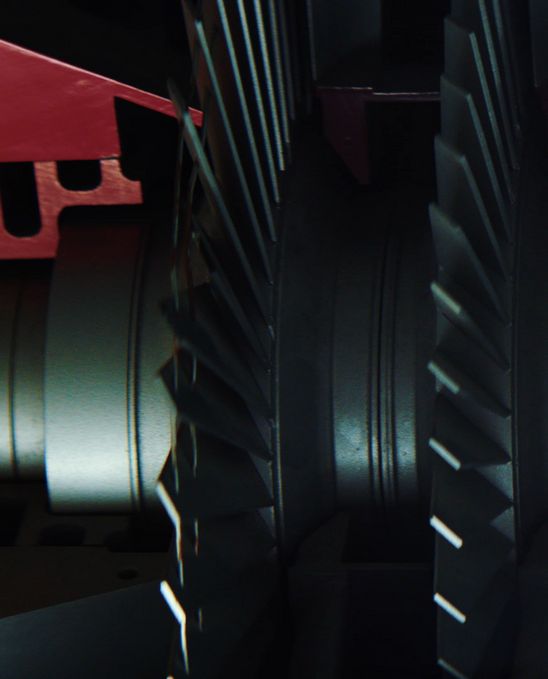 We have been in the market for 43 years
We continuously move forward
We think innovatively
We build on our experience
About us
We present ourselves as a market leader in the field of nuclear power engineering and services to support and operate the transmission and distribution systems. We implement comprehensive projects, in the form of turnkey deliveries, from initial documentation to final testing. Our company is a respected and recognised authority with a number of proven international successes. We are entering our fifth decade of providing services. Our long-term experience predetermines us to introduce innovative solutions.
Matej Korec, General Director
Board of Directors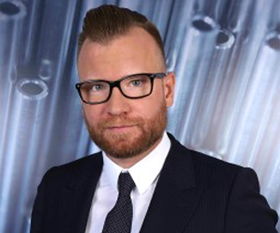 Matej Korec
Member of the Board of Directors
Graduated from the University of Economics in Bratislava and from the University of Oxford where he studied international management. Joined the company as a financial specialist. He has served as a General Director since 2008, in this position he continues to build our company with the aim of establishing a foothold in the international markets.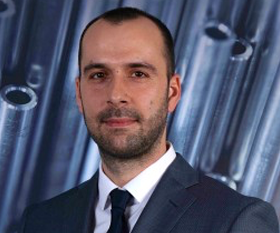 Alexander Kšiňan
Vice-Chairman of the Board of Directors
Graduated from the University of Economics in Bratislava. He has worked in top management positions in power engineering, managed and coordinated the construction of electrical systems, working in Scandinavia, Iceland and Greenland. Since 2016, he has served as Head of the Electric Grid Control and Operation Support Division and as a Director of VUJE NORGE in Norway.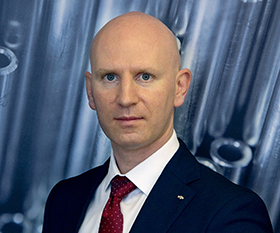 Peter Uhlík
Member of the Board of Directors
Graduated from the Faculty of Materials Science and Technology STU in Bratislava in the field of engineering technology. Since 1992 he has been working at VUJE, a.s., in positions researcher, Shift Scientific Head of Commissioning at Mochovce NPP Units 1 and 2 and Temelín Units 1 and 2, Head of Mechanical Technology Systems Department and since 2018 he has served as Director of Engineering Services and Implementation Division.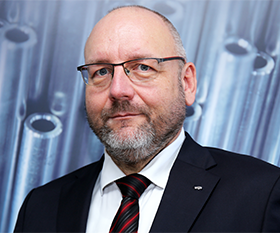 Rudolf Hronkovič
Member of the Board of Directors
Graduated from the Moscow Power Engineering Institute in cybernetics of power engineering systems. He joined the company in 1992 and led the Department of Operational Modes. He managed the commissioning of Mochovce 1, 2 and Temelín 1, 2 nuclear power plants. He has been coordinating activities in the construction of NPP Mochovce 3, 4.
Zoltán Harsányi

- Chairman of the Board of Directors

Matej Korec

- General Director, General Director Department

Branislav Hatala

- Director of Nuclear Safety, Research and Development Division

Adrian Kovalyk

- Director of Diagnostics of Nuclear Power Plants Division

Peter Uhlík

- Director of Engineering Services and Implementation Division

Peter Drobný

- Director of the NPP Staff Training and Education Centre Division

Marián Štubňa

- Director of Radiation Safety, Nuclear Power Plants Decommissioning and RAW Management Division

Oto Schultz, Jr.

- Director of the Information Technology Division

Ingrid Krajčovičová

- Director of Economics and Finance Department

Alexander Kšiňan

- Director of Electric Grid Control and Operation Support Division

Rastislav Lančarič

- Director of Project Coordination Department

Pavel Ševera

- Director of Preparation and Construction of New Nuclear Power Plants Division